Tag:
potholder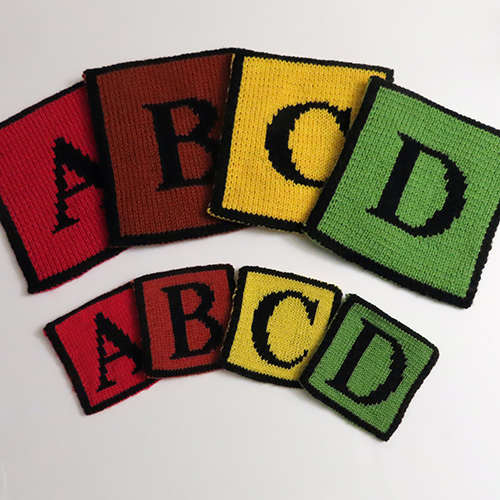 Need a last minute gift? I've released a new set of patterns, the Alphabet Coasters/Potholders!
Knit reversible coasters or potholders with your favorite initial or spell out words with the full set! The Alphabet Coasters/Potholders are quick to knit and make a great gift.
Each letter is available individually (Ravelry only), or you can purchase the entire set for over 80% off! Get the set on Ravelry or Etsy.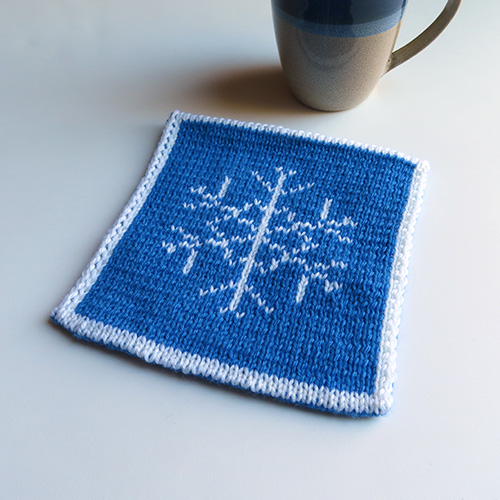 Decorate your kitchen for the season with this Snowflake Potholder! This free pattern is double knit and reversible, with opposite colors on the reverse side. Make it for yourself or someone you love!
Sign up for my newsletter to download the free pattern!
Also, I've decided to extended the Ravelry November sale until December 6! If you missed out on the discounts, now is the time to grab them! Take 20% off all patterns with code 22THANKS. Get 30% off 5 or more patterns with code 22THANKS30.
Check out the sale on Ravelry!
I have a new free pattern available, the Puffy Owl Potholder! Double knit, it's reversible and super cute for decorating your kitchen. Perfect for a night owl knitter.
Sign up for my newsletter to download the free pattern!
My other owl patterns are also on sale on Ravelry. Get 20% off Parliament of Owls Scarf and Giles the Owl with code HOOTHOOT. The sale ends April 8.