Tag:
elf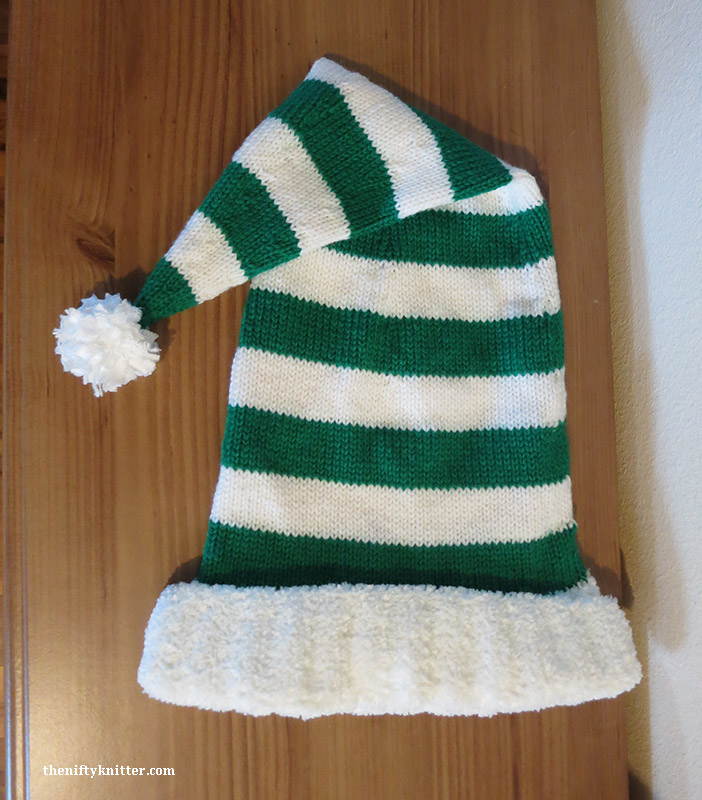 This year I knit myself a present. Since I often play the elf, giving everyone in my family plenty of hand made gifts, I made myself an elf hat. I didn't want it to look too much like a santa hat, so I chose a pattern with stripes and used green and white.
The pattern is called Striped Stocking Caps, and includes a child size, small adult size, and large adult size. I made the small adult size.
Check out my Ravelry project for the hat.
I'm looking forward to wearing it on Christmas morning!