Tag:
christmas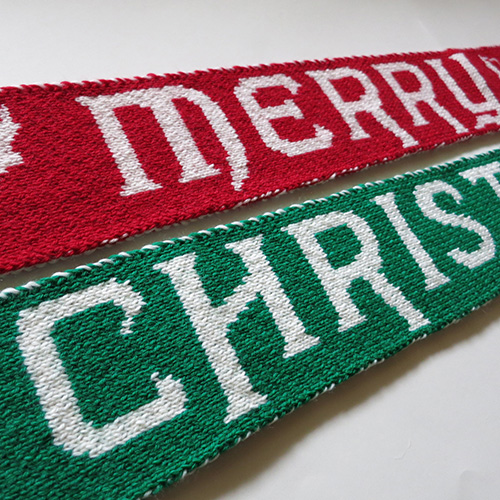 These festive banners show off your holiday spirit. Bright and bold, they display a cheerful "Merry Christmas" greeting. The banners are constructed using double knitting, and feature a checkered pattern on the back. There is also an option to knit them using the more traditional double knitting technique, resulting in the reversed pattern on the back.
View more details about the pattern here or download it on Ravelry or Etsy.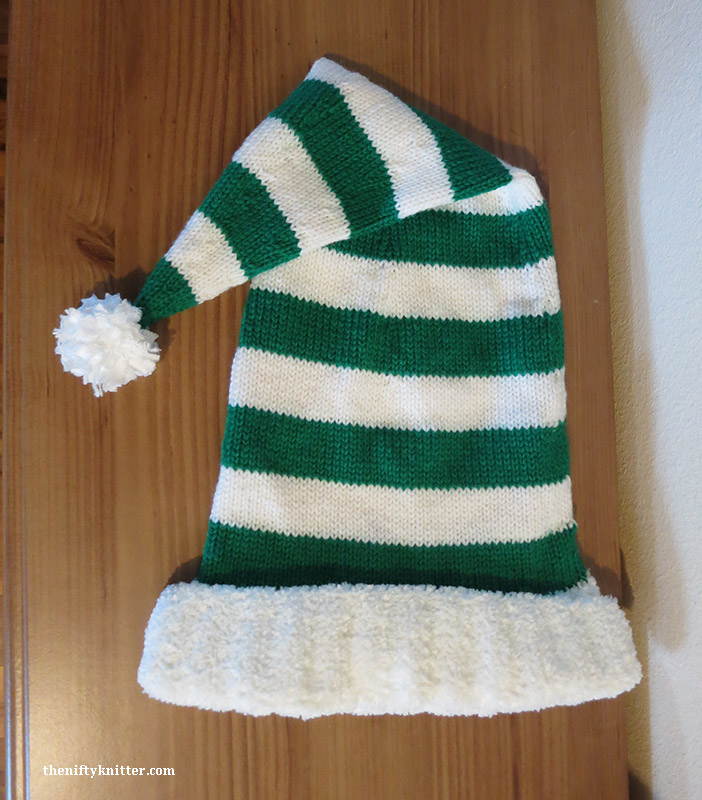 This year I knit myself a present. Since I often play the elf, giving everyone in my family plenty of hand made gifts, I made myself an elf hat. I didn't want it to look too much like a santa hat, so I chose a pattern with stripes and used green and white.
The pattern is called Striped Stocking Caps, and includes a child size, small adult size, and large adult size. I made the small adult size.
Check out my Ravelry project for the hat.
I'm looking forward to wearing it on Christmas morning!