Pattern Cost: $4.99 | Buy on Ravelry | Buy on Etsy
---
Flow State Scarf Pattern
Knit this flowing, warm scarf and dream of summer waves during the colder months!
"Flow State" or being "in the zone" describes a person being completely absorbed in what they are doing. This often leads to higher productivity and greater enjoyment of the task. Flow state is exactly how I feel about knitting. When I really get into a rhythm, the stitches just flow. It is almost a form of meditation, which helps me relax and reduce stress.
I named this scarf "Flow State" not only to represent this form of concentration when knitting, but also to represent the flow of a river. The curves flow along the length of the scarf just as a river flows around its banks. The scarf is thick and squishy, perfect for cold weather days. The ribbed pattern is also reversible.
Finished length is 62 inches (157 cm). For a longer or shorter scarf, work fewer or more repeats of the charts.
Types of stitches required: knits, purls, increases, decreases, slipped stitches.
Materials
Size 8 US (5mm) needles.
Approximately 250-275 yards of worsted weight yarn for a 62 inch (157 cm) length scarf.
Needle to weave in ends.
Buy this pattern now on Ravelry or Etsy. Get a discount when buying multiple patterns:
15% off 2 patterns
20% off 3 or 4 patterns
25% off 5 or more patterns!
---
More Patterns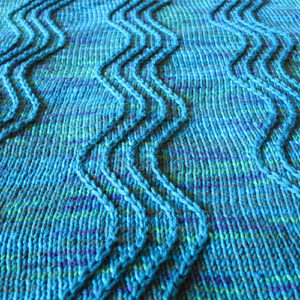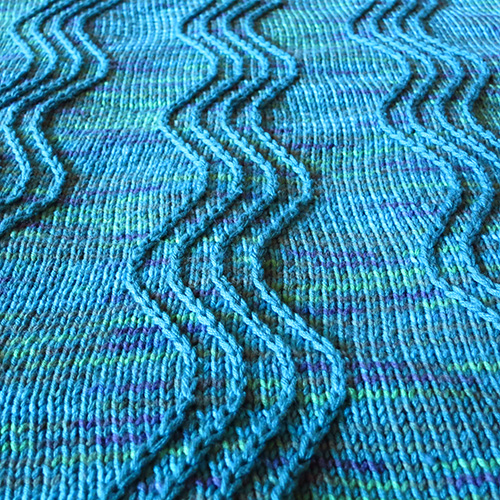 Hawaiian Dreams Blanket – $5.99
Buy on Ravelry | Buy on Etsy | More Details

Celtic Knotwork Pillow – $3.99
Buy on Ravelry | Buy on Etsy | More Details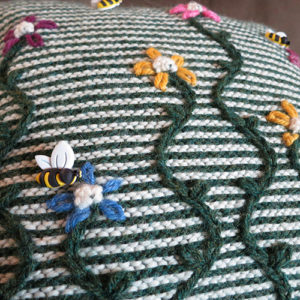 May Flowers Pillow – $3.99
Buy on Ravelry | Buy on Etsy | More Details