Tag:
ipad case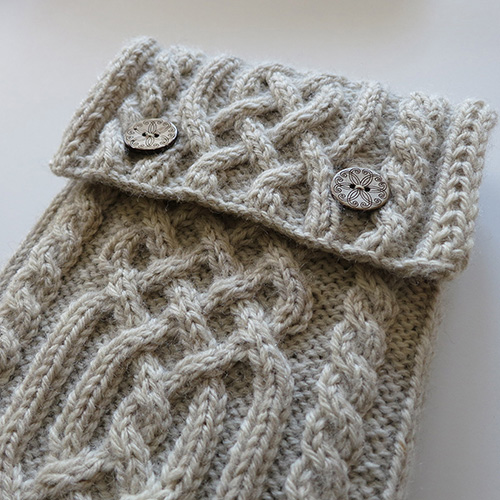 wanted a soft case for my iPad mini, and I have always loved celtic knots. Knitting lends itself quite well to create celtic knots with cables, so thus the Celtic Mini Tablet Case was born. It is a nice thick case that will protect against scratches. Solid colored yarns show off the celtic pattern quite nicely.
This case is designed for an iPad mini, with a finished size of 6" by 8.5" (15.24 cm by 21.6 cm). It should accommodate smaller tablets with a bit of extra space inside and slightly larger tablets with some stretch.
View more details about the pattern here or buy the pattern now on Ravelry or Etsy.