Tag:
fractal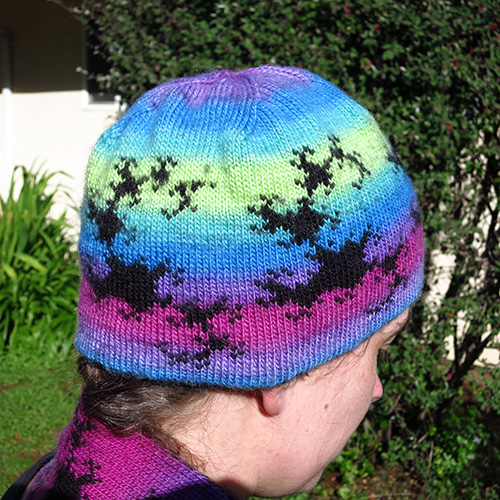 Fractals have always fascinated me. They are a beautiful combination of mathematics and art. At its most basic level, a fractal is a pattern that looks similar at every level of magnification. The Dragon Curve Fractal is the fractal featured in the chapter headings for Jurassic Park by Michael Crichton.
I designed this hat to show off the lacy design of the Dragon Curve Fractal. It is a medium weight, double knit hat that features this fractal repeated all around the hat. Contrasting yarns show off the design, especially if one of the yarns is a variegated yarn. The hat is fully reversible, featuring opposite color schemes on each side. Try wearing the hat with the matching Dragon Curve Fractal Scarf.
View more details about the pattern here or buy this pattern now on Ravelry or Etsy.
Save 15% when purchasing both the Dragon Curve Fractal Hat and Dragon Curve Fractal Scarf on Ravelry!