Tag:
bridal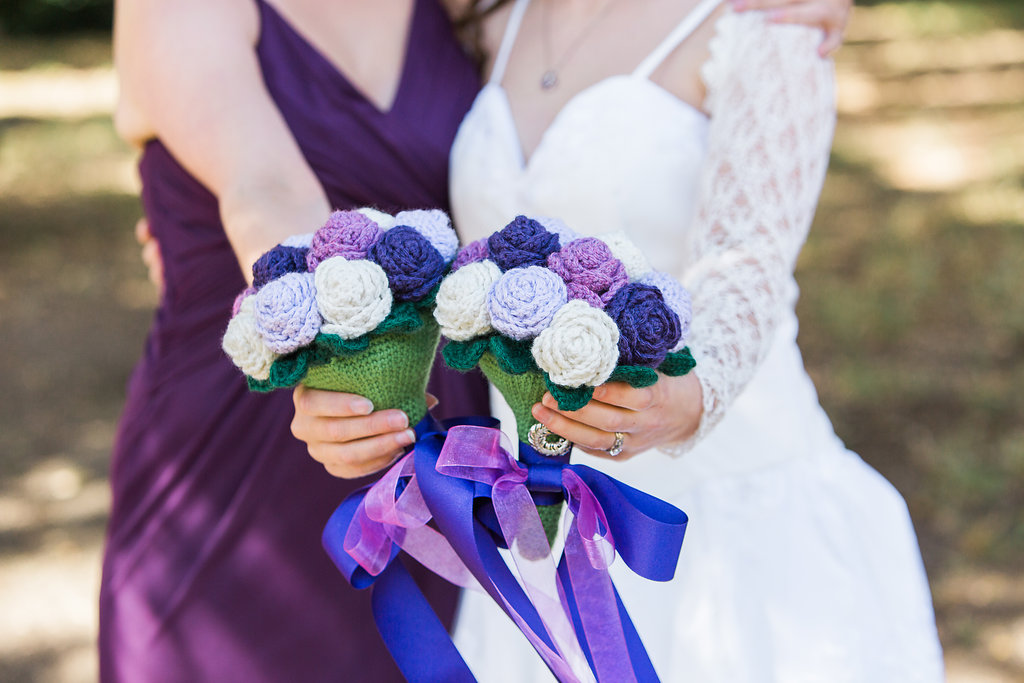 Last month I got married, and of course I felt the need to hand make something for myself. I ended up settling on two things — a lace knit bolero to wear over my wedding dress, and a pair of crocheted bouquets (in lieu of real flowers) for myself and my maid of honor. I was super happy with how they both turned out, and felt that bit of pride showing off my creations as I walked down the aisle.
I made the lace knit bolero out of a 100% bamboo yarn. I had a hard time finding a lace weight yarn out of wool that was white enough not to look odd over my white dress. The bamboo came the closest. See my Ravelry project for more details.
For the bouquets, I wanted something simple with roses. I found a crochet pattern for a child size rose bouquet, and made some modifications to enlarge it a bit. I found some great colors of yarn in various purples to match the wedding colors. I loved how the roses turned out so much that I ended up making boutonnieres and corsages for others in the wedding party as well! See my Ravelry project for more details.