Category:
Potholders
It's February, and here is a new free pattern for you, the Double Hearts Potholder! Two hearts intertwine to form a beautiful bond. It's double knit and reversible. Make it for yourself or someone you love!
Download the pattern by signing up for my mailing list
I've also put two other heart-themed patterns on sale at 20% off, the Pitter-Pat Scarf and the Share the Love Scarf. You can buy the patterns on Ravelry or Etsy.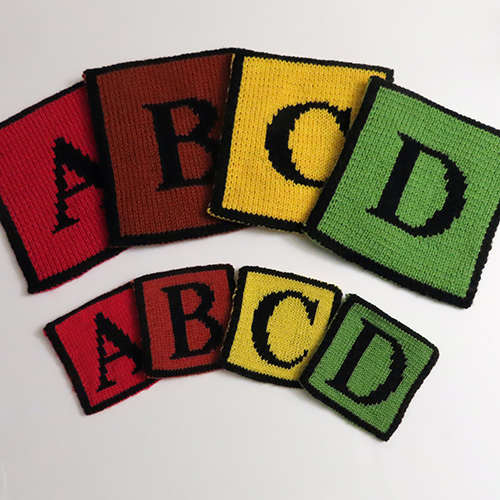 Need a last minute gift? I've released a new set of patterns, the Alphabet Coasters/Potholders!
Knit reversible coasters or potholders with your favorite initial or spell out words with the full set! The Alphabet Coasters/Potholders are quick to knit and make a great gift.
Each letter is available individually (Ravelry only), or you can purchase the entire set for over 80% off! Get the set on Ravelry or Etsy.